South Carolina (SC)

Home Improvement

Leads For Contractors
Are you a home contractor searching for potential home improvement leads in South Carolina? Then you have found the right partner. At Solar Dynamite, we only deliver 100% phone-verified, real-time exclusive leads to our clients who are actively looking for home refurbishing, repairing, and renovating services. Join hands with us, connect with countless homeowners today, and take your business to the next level.
Explore our
Home Improvement Leads
Traverse over our wide range of dynamic home improvement leads in South Carolina and start flooding your sales funnel with prospects in no time, skyrocketing your sales.

Access the list of homeowners who are interested in window and exterior modifications with ease. We offer our clients top-notch leads for window improvement. You can buy them from us without fuss and make additional sales.
With exclusive and top-notch roofing leads, you can accomplish your sales objectives faster and more effectively. Simply get in contact with us to acquire quality roofing leads and develop a growing base of devoted clients.

Discover a tonne of quality siding leads, give them what they want, and you'll instantly surpass your short- and long-term sales targets. As soon as you put your trust in us, we work to maximize the value of every lead you buy.

We present you with highly motivated prospects who are eager to refurbish their bathrooms. Call us to speak with potential clients who could become your paying customers. Our concern is for your success.
Why buy
South Carolina

Home Improvement Leads?
A US homeowner spends $3000 annually on household projects, according to Bank of America data from 2023, while more than 20% of households spend between $5000 and $15,000 on home improvement projects including restorations, repairs, or remodeling.
The housing market increased by 23.8% as a result of the epidemic. By the end of 2022, the market had grown by 4.4% CAGR from its sales of $362 billion in 2020 to $538 billion in 2021. From 2021 to 2030, the market is projected to grow at a CAGR of 6.6%.
Given how the facts pan out, it follows that home contractors have a great opportunity to establish themselves in the market by working in the home improvement sector. However, it can be difficult to get South Carolina home remodeling leads of good quality that can turn into genuine paying clients.
We have a thorough understanding of your needs. We at Solar Dynamite give you an advantage over your rivals by connecting you with exclusive South Carolina home improvement leads who are ready to become your paying customers anytime soon, whether you are looking for siding leads, roofing leads, window leads, bathroom leads, or any other types of home renovation leads.
What are you still holding out for? Buy our South Carolina home improvement leads to see your sales soar.
Why Choose
Solar Dynamite

for South Carolina Home Improvement Leads?
Focus on the right
prospects

and close more deals!
Focusing on the proper prospect instead of responding to every home remodeling lead thrown your way will benefit your company. Due to this, we only offer South Carolina home improvement leads that have been phone-confirmed and are eager to invest in your services after making only one contact. By concentrating more on closing deals and less on finding and cultivating them, your sales force will be able to increase income for your company.
| | |
| --- | --- |
| Name | Samuel John |
| Street Address | 56 Test Ln.2 |
| State | CA |
| City | Brooklyn |
| ZIP | 11968 |
| Mobile Phone | 646-201-**** |
| Email | [email protected] |
| Homeowner | Yes |
| Monthly Utility Bill | $200-350 |
| Credit Score | Above 650 | Solar Dynamite
Home Improvement

Business With Solar Dynamite
In order to succeed in the home improvement sector, you must consistently have a stream of qualified leads entering your sales funnel. However, it can be difficult to convince people to choose your services in the modern era due to fierce competition and the plethora of online resources.
Furthermore, it takes a lot of time to determine what appeals to buyers and what does not, making it even more difficult to understand.
We at Solar Dynamite are aware of every challenge you have in running your company. We take a straightforward and open approach. With the help of our skillful team, in-the-moment market analysis, and successful marketing methods, we not only increase the number of customers that come to your doors but also help you convert them so that you may hit your sales goals within the given time frame.
Our team is ready for your needs around the clock, so your every penny invested in us is worthy. So what are you waiting for?
Send us your interest right away to begin a successful collaboration, and we'll take care of the rest!
For the handing out of leads for home renovation projects in SC, we use a simple but transparent procedure. We first obtain consent from the leads before introducing you to them. You can pick the approach that works best for you once they give us the go-ahead and we'll provide you access to their information through one of the following options.

We will email the lead information to your registered email addresses.

We will send the lead information directly to your phone.

We will directly send the lead info to the CRM of your choice or webhook to an endpoint.

We will directly transfer the call to you while the homeowner remains on the line.
Even though all the aforementioned methods work in their ways, opting for the live transfer option saves more time and lets you shift your entire focus to closing more deals.
So what's your take on this? Would you like us to have you connected with the home improvement prospects via live transfer? If so, reach out to us for more information.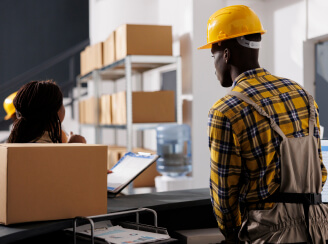 Get in touch for qualified home improvement leads.
Let us know your requirements and leave everything to us. Give us a call or fill out the form, we will get back to you with good news!
Leads Form
Fill the following fields and submit the form to get more info about Solar Dynamite. Solar Dynamite have been providing a steady flow of qualified leads to our business since months. Great partnership.
The professionals of Solar Dynamite are always ready to offer help. They are very prompt in responding to every query. Great team to work with.
Our solar company has done comparatively more solar panel installations after partnering with Solar Dynamite. You have been a great help.