San Francisco
Solar Leads

for Companies
Looking for more solar leads in San Francisco? We are here to help! Generating San Francisco solar leads is tough for companies. We simplify this job and introduce you to homeowners looking for quick solar installation. Get connected with exclusive San Francisco solar leads today and accelerate your growth super easily!
San Francisco
Solar Incentives, Tax Credits

and Rebates
As switching to green energy comes with many solar perks as mentioned below, more homeowners are coming forward and making solar system purchases.
According to California law, a building with 10 or more floors should dedicate 15% of its rooftop space excluding shaded areas to solar panels. As a result, a large percentage of San Francisco's population is switching to solar and powering their houses with green energy.
San Francisco Solar financing
To make solar purchases affordable, people opt for solar financing such as loans or leases. Solar loans are monthly debt payments that last between 60 months to 240 months with interest of 8.49% to 10.49%. Whereas, the solar leasing cost ranges between $50 to $250 per month.
Solar Investment Tax Credits
The Investment Tax Credit (ITC) provides a 30% federal tax credit on the total amount of solar systems. The complete cost of the solar photovoltaic system includes equipment, sales tax (if any), and installation.
Solar Incentives and Rebates
Single-Family Affordable Solar Homes (SASH) and Self-Generation Incentive Program (SGIP) are the two solar incentives provided to green homes in California. The SASH offers incentives to single families. Whereas, SGIP provides rebates to properties that install solar panels with the battery.
Local Solar Incentives for low-income households
California state offers solar incentives for low-income households. The key motive is to encourage residents and communities to adopt solar energy. The SASH program also offers skill training to residents for securing well-paying jobs in the solar sector.
Being a leading solar energy state, California offers several incentives to its residents including Net Metering. This is a mechanism that transfers the excess power to the electricity grid, in exchange you get credits for this saved or unused energy.
Why Buy
San Francisco

Solar Leads?
Buying solar leads comes with a range of benefits. You can apply each of them to your business and rip many advantages. As solar sales are the bottleneck that keeps your company from growing. Opting to outsource or buy San Francisco leads from us helps your solar business pump up your sales and lets you focus on other vital aspects of your company. This saves you valuable time.
Buying solar leads from us offers huge perks to solar businesses, especially novel starters. You can get a quick foot in this new and challenging solar industry with our exclusive solar leads. This way you can confidently compete with already established solar companies in the city and stand out in the competition.
When you buy San Francisco solar leads from us, you devote maximum time to other important facets of your business. Solar leads that you buy from us are qualified which helps your gain more customers. This way you close more deals, boost your profits and grow your company to the next level.
We introduce you to hot and exclusive San Francisco solar leads. Once you start working with these solar leads, your conversion rate will start soaring to new heights. You get access to highly interested residents who are ready to go green which boosts your profit.
Why Choose
Solar Dynamite

for San Francisco Solar Leads?
Earn
More Customers

and Close More Deals
We understand the importance of a constant flow of solar leads in your business. With the right skills and expertise, we help solar companies in gaining more customers and maximize their conversion rate. With the help of our qualified San Francisco solar leads, you can close more deals and hit your sales goals in no time.
| | |
| --- | --- |
| Name | Samuel John |
| Street Address | 56 Test Ln.2 |
| State | CA |
| City | Brooklyn |
| ZIP | 11968 |
| Mobile Phone | 646-201-**** |
| Email | [email protected] |
| Homeowner | Yes |
| Monthly Utility Bill | $200-350 |
| Credit Score | Above 650 | Grow Your
Solar Business

with Solar Dynamite
Generating San Francisco solar leads consistently is vital for your business's survival in this competitive market. We understand it well and want to help you close maximum deals within the stipulated time.
At Solar Dynamite, we are committed to providing anticipated results to our clients. Whether you require one or many solar leads, every lead is qualified who are interested in getting solar systems installed for their residents in San Francisco.
We introduce you to the exclusive San Francisco solar leads who are looking for reliable solar installers nearby. Once you partner with us, you get many perks of this collaboration that speaks in the form of your rapid growth and success.
Get quick access to our database of high-quality solar leads and accelerate your growth!
To make the process transparent, our team of professionals first confirms the information of solar leads with our U.S.-based tele agents and then takes their consent to have them contacted by your company.
Once we have the consent of the homeowners, we will immediately forward the lead to your company via the following four ways:

to any number of email addresses

send directly to your phone.

will directly send to the CRM of your choice or webhook to an endpoint.

we will transfer the call to you while the homeowner remains on the line.
Even though all the aforementioned methods work in their own ways,
opting for the live transfer option saves more time and lets you shift your
entire focus to closing more deals.
So what's your take on this? Would you like us to have you connected with the solar prospects via live transfer? If so, reach out to us for more information.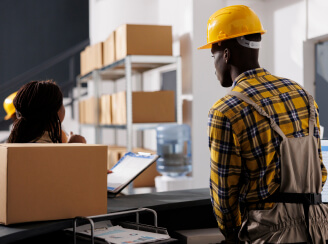 Get in touch for qualified home improvement leads.
Let us know your requirements and leave everything to us. Give us a call or fill out the form, we will get back to you with good news!
Leads Form
Fill the following fields and submit the form to get more info about Solar Dynamite. Solar Dynamite have been providing a steady flow of qualified leads to our business since months. Great partnership.
The professionals of Solar Dynamite are always ready to offer help. They are very prompt in responding to every query. Great team to work with.
Our solar company has done comparatively more solar panel installations after partnering with Solar Dynamite. You have been a great help.