Oregon

Home Improvement

Leads For Contractors
Want to scale your home improvement business? We can make it happen. We quickly connect you with high-quality Oregon home improvement leads who are looking for immediate remodeling services in the state. Focus more on making money and allow us to take the lead generation hassle off your shoulders!
Explore our
Home Improvement Leads

Get quick access to the list of prospects who are looking for window and exterior improvements in Oregon. We provide high-quality window improvement leads to our customers. You can purchase them from us hassle-freely and close more deals.
With exclusive and high-quality roofing leads you can achieve your sales goals quickly and more efficiently. Just get in touch with us, access qualified roofing leads, and gain more and more loyal customers in Oregon.

Discover countless qualified siding leads, offer what they are looking for, and meet your short and long-term sales goals just like that. Once you trust us, we make sure that you get the most out of your spent money on each lead purchase.

Your success matters to us. We introduce you to highly engaged prospects who are very keen on bathroom remodeling in Oregon. Give us a call and get in touch with prospects who can be easily converted into paying customers.
Why buy
Oregon

Home Improvement Leads?
After the pandemic, the home improvement market grew by 23.8% in the US. As people spent more time at home in 2020, Americans devoted over $362 billion to home improvement projects, repairs, and renovations this year. This figure raked to $406 billion in 2021 and by the end of 2022, it went up by an average annual growth of 4.4%. The overall market is projected to hit $485 billion by the end of 2023 and multiply even more in the future.
The remodeling market size in Oregon is currently $2.7 billion. With more than 9,748 home improvement businesses active in the state, the market is projected to grow more in the coming years. These massive figures show the abundant potential to spin money for those who are offering home improvement services in the state.
Several homeowners in Oregon look for remodeling, repair, and other improvement services each month. However, finding these highly qualified leads and converting them into paying customers is a big challenge for contractors. Plus, not every lead that you nurture converts into sales. When you partner with us, you will start experiencing a surge in your sales graph and an increased conversion rate as we introduce you to highly engaged prospects who are looking for immediate home remodeling and repair services in Oregon.
Whether you need siding leads, roofing leads, window leads, bathroom leads, or other types of renovation leads, we introduce you to homeowners who are looking for reliable contractors like you. Even if you are new to this market,  with enough leads flowing in, you can confidently compete and match with other established home improvement companies in the state, expand your customer base, and reach your sales goals in no time.
So, buying home improvement leads in Oregon from us is a smart move for your business success.
Why Choose
Solar Dynamite

for Oregon Home Improvement Leads?
Connect With More
Homeowners

and Grow Your Business
Get connected with high-quality Oregon home improvement leads who are looking for immediate renovations, repairs, and other types of remodeling services in the state. Contact them directly, impress them with your expertise, and convert them into your customers hassle-freely. Call us today and take the right step towards the growth of your business!
| | |
| --- | --- |
| Name | Samuel John |
| Street Address | 56 Test Ln.2 |
| State | CA |
| City | Brooklyn |
| ZIP | 11968 |
| Mobile Phone | 646-201-**** |
| Email | [email protected] |
| Homeowner | Yes |
| Monthly Utility Bill | $200-350 |
| Credit Score | Above 650 | Scale Your
Home Improvement

Business With Solar Dynamite
The home improvement market in Oregon is ferociously competitive. To stay put and survive in this industry your business needs a constant flow of leads. Here, we take the hassle of lead generation off your shoulders and give you instant access to homeowners who are looking for reliable home improvement contractors like you. Boost your conversion rate with the help of validated and phone-verified home improvement leads and reach your sales goals quickly. We aim that you gain maximum deal closures within a short period.
As your growth partner, we don't want you to worry much about lead generation and your conversion rate. We want you to focus more on closing deals and emphasize what you are best at i.e. accomplishing home improvement projects and satisfying your clients with your expertise.
Partner with us and shift your focus on converting sales and boosting your profits. We aim to build your brand big in Oregon with enough flow of quality home improvement leads. Send your interest today!
We follow a simple yet transparent home improvement lead delivery method. We first take consent from the leads before connecting you with them. Once they give us their approval, we deliver their information to you in any of the following methods, you can pick one which is the best suited to you.

We will email the lead information to any number of email addresses.

We will send the lead information directly to your phone.

We will directly send the lead info to the CRM of your choice or webhook to an endpoint.

We will directly transfer the call to you while the homeowner remains on the line.
Even though all the methods mentioned above work in their own ways, opting for the live transfer option saves more time and lets you shift your focus to closing more deals.
So what's your take on this? Would you like us to have you connected with the home improvement prospects via live transfer? If so, reach out to us for more information.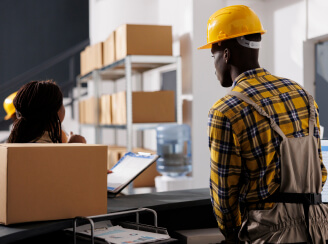 Get in touch for qualified home improvement leads.
Let us know your requirements and leave everything to us. Give us a call or fill out the form, we will get back to you with good news!
Leads Form
Fill the following fields and submit the form to get more info about Solar Dynamite. Solar Dynamite have been providing a steady flow of qualified leads to our business since months. Great partnership.
The professionals of Solar Dynamite are always ready to offer help. They are very prompt in responding to every query. Great team to work with.
Our solar company has done comparatively more solar panel installations after partnering with Solar Dynamite. You have been a great help.