Residential North Carolina (NC)
Solar Leads

for Companies
Looking for qualified residential solar leads in North Carolina? Solar Dynamite is here to help you. We understand generating solar leads is a difficult task. To make it simpler, we introduce you to real-time homeowners who are actively looking for solar panel services from companies like yours. Send us your interest and make your sales soar today!
North Carolina
Solar Incentives, Tax Credits,

and Rebates
Residents of North Carolina are switching to solar more than ever, thanks to the sunny climate and robust incentive programs offered by the state government, and local utility companies. This has made it possible for solar companies to acquire more leads and generate more revenue.
Property Tax Abatement for Solar Electric Systems
When solar panels are added to a home, the value may rise, which could result in higher property taxes. Residents of North Carolina are shielded from increased taxes by the state's property tax exemption.
Financing Program for Renewable Energy and Energy Efficiency
This loan program assists NC residents in obtaining solar loans with minimal down payments at 8% yearly percentage rates for a maximum period of 20 years.
North Carolina has a net metering program that enables the citizens to receive credit for any extra electricity their system generates and use that credit to either cash out at an avoided-cost rate or purchase additional electricity as necessary.
The local energy providers and municipalities offer a variety of cash-back incentives and other benefits to residents of North Carolina who have solar panels installed on their properties.
With the Investment Tax Credit or ITC, NC residents can cut the price of their purchased solar power system by 30% if they are bought and installed by 31st Dec 2032.
Why buy
North Carolina

solar leads?
North Carolina ranks among the sunniest states in the US, with an average of 213 days of sunlight per year. The Solar Energy Industries Association (SEIA) has placed Georgia as the fourth-highest solar state in the United States (as of 2023).
As a result, NC is an ideal marketplace for solar companies to buy solar leads, offer homeowners top-notch services, and generate significant profits.
Currently, 43,173 solar systems are installed in North Carolina. These solar panels generated 8407 MW in the first quarter of 2023, which is sufficient to power 1,014,144 houses. According to the SEIA, the state's solar power production is anticipated to increase by 1682 MW, over the next five years.
So, in light of all the aforementioned statistics, it is a no-brainer that North Carolina is an ideal marketplace for solar companies to buy solar leads, offer homeowners top-notch services, and generate significant profits.
Why Choose
Solar Dynamite

to Buy North Carolina Leads?
Earn
North Carolina

Solar Leads and Close More Deals
We understand the importance of a consistent flow of solar leads for your business. For this reason, we have a team of knowledgeable experts to assist you in getting verified solar leads around the clock. With our exclusive North Carolina solar leads, your business will be able to close more deals without wasting time on follow-ups and quickly hit sales goals in no time.
| | |
| --- | --- |
| Name | Samuel John |
| Street Address | 56 Test Ln.2 |
| State | CA |
| City | Brooklyn |
| ZIP | 11968 |
| Mobile Phone | 646-201-**** |
| Email | [email protected] |
| Homeowner | Yes |
| Monthly Utility Bill | $200-350 |
| Credit Score | Above 650 | Grow your
Solar Business

in North Carolina with Solar Dynamite
As important as delivering quality PV system installation and maintenance services to their customers is, it is even more important to locate potential solar leads in North Carolina for rooftop solar installation companies to thrive in the industry.
At Solar Dynamite, we understand this concern very well. Whether you are starting a new business or looking to fine-tune your target demographic in NC, our team of professionals will make every effort to get you qualified solar leads that will turn into paying customers.
In addition to giving potential clients enough information about your company, we will be working on the partnership side of matters to ensure there is full transparency and that you're getting the correct details as a business owner.
Overall, the whole process is just more effective and simpler with Solar Dynamite. We are confident that your company has many advantages over the competition, and our team is here to help those advantages stand out.
So, what are you waiting for?
Connect with us today and learn how we can help you connect with needy homeowners in North Carolina who are looking for companies like yours. And put your foot forward to build a harmonious long-term relationship with your soon-to-be future customers.
To make the process transparent, our team of professionals first confirms the information of solar leads with our U.S.-based tele agents and then takes their consent to have them contacted by your company.
Once we have the consent of the homeowners, we will immediately forward the lead to your company via the following four ways:

to any number of email addresses

send directly to your phone.

will directly send to the CRM of your choice or webhook to an endpoint.

we will transfer the call to you while the homeowner remains on the line.
Even though all the aforementioned methods work in their own ways,
opting for the live transfer option saves more time and lets you shift your
entire focus to closing more deals.
So what's your take on this? Would you like us to have you connected with the solar prospects via live transfer? If so, reach out to us for more information.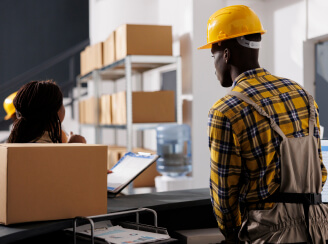 Get in touch for qualified home improvement leads.
Let us know your requirements and leave everything to us. Give us a call or fill out the form, we will get back to you with good news!
Leads Form
Fill the following fields and submit the form to get more info about Solar Dynamite. Solar Dynamite have been providing a steady flow of qualified leads to our business since months. Great partnership.
The professionals of Solar Dynamite are always ready to offer help. They are very prompt in responding to every query. Great team to work with.
Our solar company has done comparatively more solar panel installations after partnering with Solar Dynamite. You have been a great help.