Michigan

Home Improvement

Leads For Contractors
Want to fill your sales pipeline with maximum leads? We can help. We provide immediate access to high-quality Michigan home improvement leads that boost your conversion rate in no time. Let us quickly connect you with homeowners who are interested in different home improvement projects in Michigan. Send your interest today!
Explore our
Home Improvement Leads

Get quick access to the list of prospects who are looking for window and exterior improvements. We provide high-quality window improvement leads to our customers. You can purchase them from us hassle-freely and close more deals.
With exclusive and high-quality roofing leads you can achieve your sales goals quickly and more efficiently. Just get in touch with us, access qualified roofing leads, and gain more and more loyal customers.

Discover countless qualified siding leads, offer what they are looking for, and meet your short and long-term sales goals just like that. Once you trust us, we make sure that you get the most out of your spent money on each lead purchase.

We introduce you to highly engaged prospects who are very keen on bathroom remodeling. Give us a call and get in touch with prospects who can be easily converted into paying customers. Your success matters to us.
Why buy
Michigan

Home Improvement Leads?
The home improvement market grew by 23.8% after the pandemic. Americans spent more than $362 billion on home improvement projects, repairs, and renovations in 2020. This figure grew to $406 billion in 2021; by the end of 2022, the average annual growth increased to 4.4%. It is projected that the market will hit $485 billion by the end of 2023 and multiply more in the coming years.
These figures show the massiveness of the home improvement market in the US and its abundant potential to spin money. Renovations, repairs, and other home improvement projects are done and carried out by several Michigans every month. However, finding these highly qualified leads is a challenging task for contractors. Finding leads and converting them into sales is a bottleneck for any home improvement business. However, when you buy Michigan home improvement leads from us, you can save effort, time, and money for those who are not keen on carrying out such services at their home.
With quick access to qualified leads, you can get the edge over the competition and grow your home improvement business even more in Michigan. With enough leads flowing in, you can confidently compete and match with other established home improvement companies in the City.
Whether you need siding leads, roofing leads, window leads, bathroom leads, or other types of renovation leads, we introduce you to homeowners who are looking for reliable partners like you. Working with them will save your efforts in nurturing as the only thing you will do is convert them into your customers and fuel your sales graph. So, buying home improvement leads in Michigan from us is a smart move for your business.
Why Choose
Solar Dynamite

for Michigan Home Improvement Leads?
Connect With More
Homeowners

and Grow Your Business
Your growth matters to us a lot. We connect you with high-quality Michigan home improvement leads who are looking for immediate renovations, repairs, and other types of remodeling services. You can contact them directly, convert them into your customers, and grow your business in the city. Working with us will save time and boost your profits!
| | |
| --- | --- |
| Name | Samuel John |
| Street Address | 56 Test Ln.2 |
| State | CA |
| City | Brooklyn |
| ZIP | 11968 |
| Mobile Phone | 646-201-**** |
| Email | [email protected] |
| Homeowner | Yes |
| Monthly Utility Bill | $200-350 |
| Credit Score | Above 650 | Scale Your
Home Improvement

Business With Solar Dynamite
A consistent flow of leads drives growth and makes your home improvement business successful. It helps you stay put no matter how competitive the market gets in the future. We provide validated and verified home improvement leads to you that greatly help you beat your competitors and gain more customers in the city. We ensure that you are the first one to reach those homeowners who are ready to do home repairs and renovations.
We don't want you to worry about your conversion rate. We want you to spend less time looking for customers and focus more on something you are best at i.e. accomplishing home improvement projects and satisfying your clients with your expertise.
We are committed to building your brand big in Michigan with quality home improvement leads. Send your interest today to start a fruitful collaboration and watch how we take your business to new heights.
We follow a simple yet transparent home improvement lead delivery method. We first take consent from the leads before connecting you with them. Once they give us their approval, we deliver their information to you in any of the following methods, you can pick one which is the best suited to you.

We will email the lead information to any number of email addresses.

We will send the lead information directly to your phone.

We will directly send the lead info to the CRM of your choice or webhook to an endpoint.

We will directly transfer the call to you while the homeowner remains on the line.
Even though all the aforementioned methods work in their own ways, opting for the live transfer option saves more time and lets you shift your entire focus to closing more deals.
So what's your take on this? Would you like us to have you connected with the home improvement prospects via live transfer? If so, reach out to us for more information.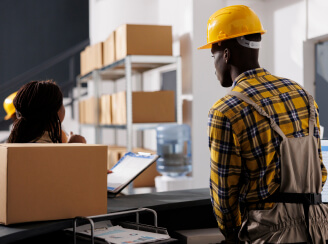 Get in touch for qualified home improvement leads.
Let us know your requirements and leave everything to us. Give us a call or fill out the form, we will get back to you with good news!
Leads Form
Fill the following fields and submit the form to get more info about Solar Dynamite. Solar Dynamite have been providing a steady flow of qualified leads to our business since months. Great partnership.
The professionals of Solar Dynamite are always ready to offer help. They are very prompt in responding to every query. Great team to work with.
Our solar company has done comparatively more solar panel installations after partnering with Solar Dynamite. You have been a great help.