Louisiana (LA)

Home Improvement

Leads For Contractors
Want to multiply your sales? Then you have found the right partner. At Solar Dynamite, we simplify the lead generation process by connecting you with high-quality, phone-verified, exclusive home improvement leads who are ready to invest in your home repair, remodeling, and renovation services on just one call. So what are you waiting for? Give us a call today and skyrocket your sales.
Explore our
Home Improvement Leads
Explore our whole array of top-quality home improvement leads in Louisiana and let them stream into your funnel to explore the potential of the home remodeling market and grow your business.

Access the list of homeowners who are interested in window and exterior modifications with ease. We offer our clients top-notch leads for window improvement. You can buy them from us without fuss and make additional sales.
With exclusive and top-notch roofing leads, you can accomplish your sales objectives faster and more effectively. Simply get in contact with us to acquire quality roofing leads and develop a growing base of devoted clients.

Discover a tonne of quality siding leads, give them what they want, and you'll instantly surpass your short- and long-term sales targets. As soon as you put your trust in us, we work to maximize the value of every lead you buy.

We present you with highly motivated prospects who are eager to refurbish their bathrooms. Call us to speak with potential clients who could become your paying customers. Our concern is for your success.
Why buy
Louisiana

Home Improvement Leads?
According to figures from Bank of America, a homeowner in the US spends $3000 on household projects yearly, while more than 20% of homeowners spend between $5000 and $15,000 on home improvement projects including renovations, repairs, or remodeling.
The housing market expanded by 23.8% as a result of the outbreak. According to a report, the market earned $362 billion in revenue in 2020, $538 billion in 2021, and a 4.4% CAGR by the end of 2022. From 2021 to 2030, the market is projected to grow at a CAGR of 6.6%.
These numbers obviously demonstrate that the market for business owners in the home remodeling industry is considerable. Finding excellent leads for Louisiana home improvement who are eager to pay for your services, nevertheless, could be challenging given the severe competition.
We understand your requirements very well. Whether you are in search of siding leads, roofing leads, window leads, bathroom leads, or any other types of home renovation leads, we at Solar Dynamite give you an edge over your competitors by connecting you with exclusive Louisiana home improvement leads who are ready to turn into your paying customers anytime soon.
So, what are you waiting for? Make a smart move and buy our Louisiana home improvement leads to skyrocketing sales.
Why Choose
Solar Dynamite

for Louisiana Home Improvement Leads?
Focus on the right
prospects

and close more deals!
You are wasting your time and money by following up on every lead for home improvements that comes your way without any assurance that it will result in a confirmed customer. Knowing how painful this is, we only provide you with Louisiana home improvement leads that are of the highest caliber and have the highest conversion rates. Your salesperson will be able to target the right prospects, close more sales, and bring in more clients as a result.
| | |
| --- | --- |
| Name | Samuel John |
| Street Address | 56 Test Ln.2 |
| State | CA |
| City | Brooklyn |
| ZIP | 11968 |
| Mobile Phone | 646-201-**** |
| Email | [email protected] |
| Homeowner | Yes |
| Monthly Utility Bill | $200-350 |
| Credit Score | Above 650 | Solar Dynamite
Home Improvement

Leads Help You Grow as a Contractor
To succeed and survive in this market, you must have a steady stream of high-quality home improvement leads in your sales funnel. Finding potential customers, however, becomes difficult given the fierce competition in the housing market and takes a lot of your sales team's work.
At Solar Dynamite, we are fully aware of all of these potential issues and difficulties for you. We have an in-depth understanding of this sector and are familiar with consumer mindsets regarding what appeals to them and what does not.
We follow a simple and transparent approach. With the aid of our skillful employees, in-the-moment data analysis, and tried-and-true marketing strategies, we enable your sales funnel to fill with interested prospects, assisting you in meeting your sales targets on schedule. Our team ensures that every dollar you spend on our leads is worth investing in.
Send us your interest right away to begin a successful collaboration, and we'll take care of the rest!
We apply a straightforward yet open process for distributing home improvement leads. Before connecting you with the leads, we first get their permission. Once they give us the go-ahead, we'll provide you access to their information using one of the following methods; you can choose the one that works best for you.

We will email the lead information to your registered email addresses.

We will send the lead information directly to your phone.

We will directly send the lead info to the CRM of your choice or webhook to an endpoint.

We will directly transfer the call to you while the homeowner remains on the line.
Even though all the aforementioned methods work in their ways, opting for the live transfer option saves more time and lets you shift your entire focus to closing more deals.
So what's your take on this? Would you like us to have you connected with the home improvement prospects via live transfer? If so, reach out to us for more information.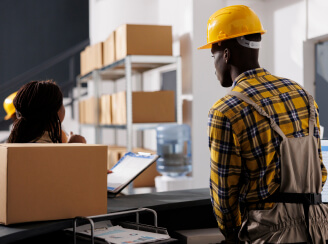 Get in touch for qualified home improvement leads.
Let us know your requirements and leave everything to us. Give us a call or fill out the form, we will get back to you with good news!
Leads Form
Fill the following fields and submit the form to get more info about Solar Dynamite. Solar Dynamite have been providing a steady flow of qualified leads to our business since months. Great partnership.
The professionals of Solar Dynamite are always ready to offer help. They are very prompt in responding to every query. Great team to work with.
Our solar company has done comparatively more solar panel installations after partnering with Solar Dynamite. You have been a great help.