Optimizing your website in order to generate solar leads is not a cakewalk.
In the present era, people are spending more time online and less offline. On top of that, with the growing competition in the solar industry, it is a continuous challenge to keep your prospects engaged with your website. They have minimal patience and the least amount of attention time.
This is why it is crucial, as a solar marketer or designer, to follow the right strategic approach to enhance your website so that you can generate more solar leads for your business and boost your sales.
In this comprehensive blog, we will go through the multiple steps that will help you understand what it takes to convert a normal site into a powerhouse of lead generation.
Key Takeaways
90% of marketers use content marketing as one of their major sources for driving the lead generation process.
Landing pages have a 26% more lead conversion rate than any other source.
Incorporating dynamic content and personalized CTA buttons can generate 202% more solar leads.
93% of American companies use A/B testing in their marketing campaigns.
Adding testimonials boosts your brand's credibility.
Nurturing your leads can increase the reply rate of customer's upto 13%.
So, sit tight and grab a cup of coffee, because it's going to take a while.
Table of Contents
How does solar lead generation work?
The lead generation work starts when a visitor to your site clicks on a call-to-action (CTA) button residing on one of your blog posts or web pages. The CTA button directs that action to the respective actionable page that displays the contact us form, which gathers the visitors' contact data once they fill out that form and click on the submit button.
So, this is how the lead generation process works. Now that we have a brief idea about this whole thing, let's get ahead to the steps of website optimization in order to generate solar leads.
Best ways to optimize your website for solar lead generation
If you are thinking of painting the whole city green, then these below lead generation marketing tips will help you drive up your solar lead generation process and make your company shine.
Drive Solar Traffic via Content Marketing
Did you know that 90% of solar marketers use content marketing as one of their prime sources of lead generation? That's true!
And not just that, according to the report of Startupbonsai, content marketing is three times more effective than outbound marketing and costs 62% less than it.
Thus, if you are looking around to maximize your website's optimization and solar lead generation efforts, then incorporating content marketing is vital. Thus, try to build high-quality and informative content on your site that would engage your significant customers, either by educating them about the importance of solar or by making them aware of your services or products.
As a consequence, it will help your brand establish credibility among solar prospects and in the solar industry, thus increasing the likelihood of increasing solar lead generation.
Now, what type of content you should incorporate into your website?
Well, you can try creating different content formats such as blogs, informative videos, engaging infographics, illuminating white papers, and slides that briefly describe the solar installation process. You can enlighten them via these mediums about the sustainable practices of solar energy and how they can help you cut down on your power bills. Surely, knowing all this will give your audience a strong boost to opt for solar choices.
And, lastly, every content format should have a crystal clear call-to-action (CTA) button that will redirect them to a specific step, be it requesting a quote for solar services, appointing a consultation, or signing up for your email newsletter.
Also, check out this blog, if you don't know how to use email marketing for successful solar lead generation.
Incorporate actionable forms into the most traffic-driven pages
It is crucial to know the present status of solar lead generation so that you can measure the areas for improvement and also know about your already-performing pages that are excellent sources of solar lead generation.
So, how should you begin?
Well, start by auditing all the pages and channels from where the traffic and outreach are coming – the two major lead generator sources. Below are some of the common mediums a company might get business from:
Social Media: Traffic might come from the users who interact with one of your solar marketing campaigns through your social media handle.
Email: Traffic might come from users who land on your site by clicking one of your business emails.
Blog Post: Traffic might come in the form of users who find your blog informative and stay there for a considerable time.
Live Chat: Traffic might be generated by the user who wants to reach out to your support team via the live chat option on your site.
Once you get a precise idea of where the traffic is coming from, you need to make sure that you are optimizing all these resources by updating the content and integrating actionable forms in order to convert all your potential solar leads into final sales.
Evaluate the performance of every landing page
Did you know that the average conversion rate for lead generation on landing pages is 26%? We are not saying that. A report of email vendor selection is. According to them, the landing pages have a 160% higher conversion rate than any other signup form.
Thus, it is wise to optimize them as much as possible to generate more solar leads. And to maximize conversion, it is crucial to evaluate the performance of the major lead contributor, that is, the landing pages, and provide the necessary feedback to improve and increase the output of existing content.
For instance, you can compare two landing pages: one that is doing great with an average of 500 website visitors per day, out of which 5 are filling up the forms, and one that is not, with an average of 60 website visitors per day and a 0% conversion rate. Now, analyze how both are different and implement the success pointers in the one that is lacking in lead generation performance.
Similarly, you can implement the same thing on other landing pages, like the thank you or contact us pages. And after making all the changes, create a performance report and keep monitoring them from time to time.
Personalize the Call-to-Action Buttons (CTAs)
Every solar marketer is following the same practices to entice their customers. So, what makes the difference between converting a normal website into a potential lead? The answer lies in personalization.
According to a Hubspot report, personalized CTAs generate 202% more solar leads than basic CTAs.
Incorporating dynamic content and personalized call-to-action (CTA) buttons into your website that align with the visitors' interests or buyer's journey helps keep them engaged with your content.
For example, here is how your pillar page may appear to a stranger:
"Say Hello to the Leading Solar Marketer"
And here is what may appear to a customer:
"Hey John, Welcome Back to the Solar Dynamite"
Notice the difference between the two of them? Well, visitors who are revisiting your site might remember the last date when they landed on your webpage, and thus are now more likely to stick around with your content and might be interested in having a conversation with you.
Take another scenario.
Let's say a visitor visited your site and downloaded an e-book from there. Now, next time, if the same visitor lands on the same page from where they downloaded the book, displaying the same content to them is no longer of use. Right!
In this situation, by adding the dynamic content, you can show them the new CTA button according to their interest and target them based on the knowledge you have about them. Result? Sure-sure leads!
Therefore, by personalizing CTAs and adding dynamic content according to the customer's journey, you can let them stay on your site for a longer time and also persuade them to convert into your future solar leads.
Test, Test, and Test
We have already stressed a lot about the personalization of call-to-action buttons, and we will do it again. A/B testing can do wonders for your website and bring business to your company. In fact, 93% of U.S. marketers use A/B testing in their marketing campaigns to drive lead generation.
But what exactly is A/B testing?
Basically, it is a kind of exercise that displays different types of CTAs to different segments of your site's visitors and analyzes their responses so that you can modify the content according to them. Basically, the purpose is to find the format that can bring more clicks to your website and boost the conversion rate.
So, incorporating A/B testing is another great way to optimize your site in order to generate solar leads.
Do Search Engine Optimization (SEO)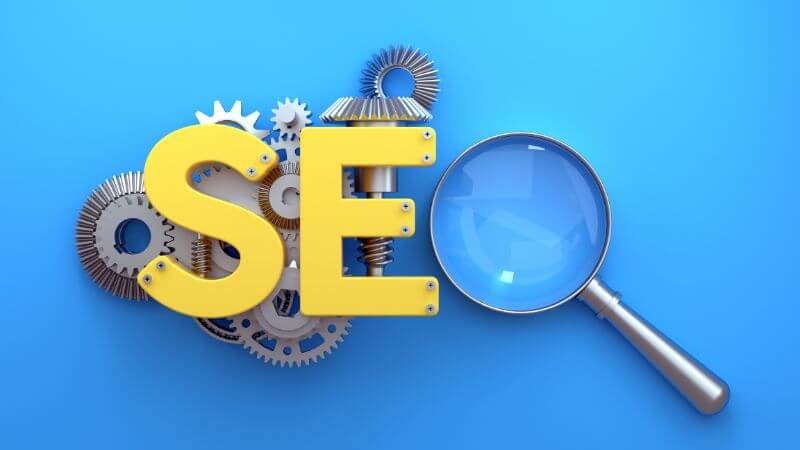 Bear in mind that creating high-quality content formats, integrating actionable forms, or monitoring performance will all go in vain if they are not optimized as per the search engine guidelines?
This is where the concept of search engine optimization (SEO) comes into play. To drive the solar lead generation process, you must implement the SEO strategies that will assist you in increasing your website's visibility in search engine results pages (SERPs).
In fact, 57% of marketers agree that SEO generates more leads than any other marketing strategy. Executing it properly can make or break your business. So, here is what you need to do:
Keyword research and optimization: This is a very important step and needs to be done correctly; no fishing or keyword stuffing in the content, otherwise you might get penalized by the search engine. So, keyword optimization involves the integration of relevant keywords related to:
The solar panel industry into your blogs, meta tags, description, title, and image alt tags, such as the benefits of solar power systems economically and environmentally,
The solar services your company provides, for example, solar panel installation,
It would be even better if you also included the keywords that target specific regions. For instance, "solar panel services in Texas.".
Building high-profile backlinks: Backlinks are simply external links that are pointing toward your site. If these links are coming from authoritative sites or websites with a higher DA, they will aid you in ranking your site in SERPs. And thus, it will lead to more organic traffic and, ultimately, a higher conversion rate for solar leads. To execute this whole process, you can always collaborate with people from the same industry who are not your competitors.
Here is a more detailed article on SEO for Solar Companies. This will work wonders for both rookies and intermediates.
Add Testimonials
Nothing can beat the power of good customer reviews and word-of-mouth marketing. According to a report by Finances Online, 97% of people read online reviews before consulting the services, of which 57% take the final call only if the business has a four-star rating.
Thus, it is important to include testimonials on your website. They act as social validation and indirectly persuade other potential customers to take advantage of your solar services, which benefits your business and customers mutually.
So, how can you implement this successfully?
Well, for starters, start contacting your existing customers and requesting that they give their valuable feedback or a video testimonial on your social media handles. They can even share their post-solar panel installation experience on your website.
Once you have all the testimonials or reviews gathered, it is time to market them in the right manner. Integrate that credible feedback on your site's home page, or product page, or if there is any specific customs stories page available, share them on that too.
But keep in mind, only share the real ones. Don't try to fake anything because it can be easily spotted by people. So, keep the authenticity of your brand and only make efforts to share true stories with your potential audience.
Additionally, you can integrate these reviews into the mindfully curated videos of your products in the beginning; this will create curiosity in viewers, keep them engaged with your content, and entice them to contact you for your solar services.
And finally, after you have built a loyal customer base who listens to you very carefully, you can request that they share those valuable words on other third-party marketing platforms too, such as on solar-industry-related sites or Google reviews. This will aid in improving the overall visibility of your site on search engines and help you drive solar leads.
Nurture your solar leads
Remember, optimizing your website can only assist you in generating solar leads, but no lead is going to automatically convert into a sale until you nurture them.
The process of lead nurturing starts with consistent follow-ups, mainly through emails. According to the survey by SalesBlink, a single email follow-up increases the customer reply rate by 9 – 13%. Now imagine the number of regular follow-ups.
However, keep in mind that you shouldn't be pushy about that. With every follow-up, try to understand the customer's requirements and then send personalized, informative content that interests them. The more you care about them, the greater your chances of conversion.
Final Thoughts
Optimizing your website is crucial in order to generate more sales leads and close as many deals as possible to benefit your business. The above-mentioned practices will help you implement this successfully.
However, along with that, keep in mind that there are constantly changing search engine algorithms that also need to be followed in order to run your website. And to even maximize your efforts, harness the power of social media as much as you can.
Rest, lead generation is an ongoing process. So have patience, put your efforts in the right direction, and keep a close watch on your competitors' strategies and your customers' changing behavior.
Also, read this, if you are looking for a beginner guide of solar marketing strategies. Using this guide, you would be able to multiply solar leads for your company in no time!