Residential Connecticut
Solar Leads

for Companies
If you are a solar service provider looking to grow your business in Connecticut, then Solar Dynamite is here to help you. We can provide you with exclusive ready-to-buy residential solar leads in Connecticut that are actively looking for solar panel installation services. Send us your interest and meet your sales goals today!
Connecticut
Solar Incentives, Tax Credits,

and Rebates
The excellent solar energy programs in Connecticut support citizens in switching towards eco-friendly practices. This makes room for solar companies to grab verified leads and turn them into their final sales. The CT offers the following solar programs:
Tax Exemption for Renewable Source of Energy
Thanks to the Sales and Use Tax Exemption for Solar and Geothermal Systems, a state sales tax exemption of 6.35% is provided to Connecticotians in case of buying new solar panels.
Connecticut has a net metering law that enables the citizens to receive credit for any extra electricity their system generates and use that credit to purchase additional electricity as necessary.
Connecticut Green Bank Residential Solar Investment Program (RSIP)
Connecticut residents are eligible to receive a $0.426 per watt upfront cost discount depending on the system's capacity (maximum size 10 kW). The residents can get paid $0.30 per kWh generated by the solar energy system (maximum size 20 kW) if they decide to lease one.
Energy Efficiency Loan Program
The Connecticut government lets the residents lend money for their PV system. Because of the Smart-E Loan, families that qualify can borrow up to $40k for 5-12 years at 4-7% rates of interest.
Through the C-PACE finance program, property owners can finance the acquisition of solar energy equipment and repay the debt by voluntarily assessing their property taxes. It is a great source of funding for homeowners who are unable to obtain conventional loans.
With the Residential Clean Energy Credit, for household systems, the Nutmeggers can cut the price of their solar power system by 30%. The ITC is only available to people who acquire their solar system wholly (either with cash or a solar loan) and not for the leased ones.
Why buy
Connecticut

solar leads?
You might be wondering, why should your company invest in qualified Connecticut solar leads. There are sufficient good grounds to do that.
Connecticut might not be the sunniest state in the opinion of most Americans, but it hasn't stopped the state from developing an outstanding solar presence. According to NBC Connecticut's analysis report, Connecticut generated 1055 GWh of solar energy in 2021, ranking 21st among the states with the highest solar energy production. And this is just the beginning; the best is yet to come.
More Connecticut residents than ever are deciding to purchase solar power systems for their houses. And the recent increase in solar installations should come as no surprise, given the high power bills and the great Federal and state incentive programs that aid families to set up a PV system for a low upfront cost.
Connecticut has higher energy expenses than the rest of the country. The Energy Information Administration reported that an American family in Connecticut spent, on average, $156.21 per month on electricity in 2021. Experts in the field predict significant increases in energy prices over the next ten years.
So, in light of all the aforementioned statistics, it is a no-brainer that buying exclusive Connecticut solar leads will help you skyrocket your company's sales. And we at Solar Dynamite can help you reach out to those potential leads.
Why Choose
Solar Dynamite

to Buy Connecticut Solar Leads?
Earn
Connecticut Solar Leads

and Close More Deals
We understand the importance of a consistent flow of solar leads for your business. For this reason, we have a team of knowledgeable experts to assist you in getting verified solar leads around the clock. With our exclusive Connecticut solar leads, your business will be able to close more deals without wasting time on follow-ups and quickly hit sales goals in no time.
Earn
More Customers

and Close More Deals
We understand the importance of a constant flow of solar leads in your business. With the right skills and expertise, we help solar companies in gaining more customers and maximize their conversion rate. With the help of our qualified Connecticut solar leads, you can close more deals and hit your sales goals in no time.
| | |
| --- | --- |
| Name | Samuel John |
| Street Address | 56 Test Ln.2 |
| State | CA |
| City | Brooklyn |
| ZIP | 11968 |
| Mobile Phone | 646-201-**** |
| Email | [email protected] |
| Homeowner | Yes |
| Monthly Utility Bill | $200-350 |
| Credit Score | Above 650 | Grow your
Solar Business

in Connecticut with Solar Dynamite
As important as delivering quality PV system installation and maintenance services to their customers is, it is even more important to locate potential solar leads in Connecticut for rooftop solar installation companies to thrive in the industry.
At Solar Dynamite, we understand this concern very well. Whether you are starting a new business or looking to fine-tune your target demographic, our team of professionals will make every effort to get you qualified solar leads that will turn into paying customers.
In addition to giving potential clients enough information about your company, we will be working on the partnership side of matters to ensure there is full transparency and that you're getting the correct details as a business owner.
Overall, the whole process is just more effective and simpler with Solar Dynamite. We are confident that your company has many advantages over the competition, and our team is here to help those advantages stand out.
So, what are you waiting for?
Connect with us today and learn how we can help you connect with needy homeowners in CT who are looking for companies like yours. And put your foot forward to build a harmonious long-term relationship with your soon-to-be future customers.
To make the process transparent, our team of professionals first confirms the information of solar leads with our U.S.-based tele agents and then takes their consent to have them contacted by your company.
Once we have the consent of the homeowners, we will immediately forward the lead to your company via the following four ways:

to any number of email addresses

send directly to your phone.

will directly send to the CRM of your choice or webhook to an endpoint.

we will transfer the call to you while the homeowner remains on the line.
Even though all the aforementioned methods work in their own ways,
opting for the live transfer option saves more time and lets you shift your
entire focus to closing more deals.
So what's your take on this? Would you like us to have you connected with the solar prospects via live transfer? If so, reach out to us for more information.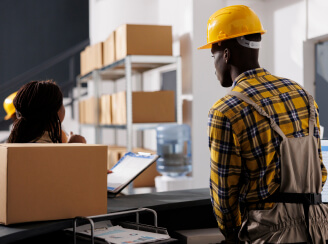 Get in touch for qualified home improvement leads.
Let us know your requirements and leave everything to us. Give us a call or fill out the form, we will get back to you with good news!
Leads Form
Fill the following fields and submit the form to get more info about Solar Dynamite. Solar Dynamite have been providing a steady flow of qualified leads to our business since months. Great partnership.
The professionals of Solar Dynamite are always ready to offer help. They are very prompt in responding to every query. Great team to work with.
Our solar company has done comparatively more solar panel installations after partnering with Solar Dynamite. You have been a great help.